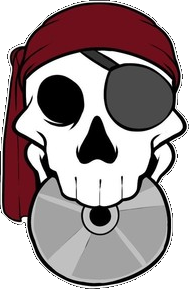 Pirate Software is an American indie game studio founded by Jason Thor Hall. The studio currently consists of four members.
Jason Thor Hall
He goes by "Thor".
His roles in Heartbound's development are Director, Programmer, Designer, and Writer.
He founded Pirate Software to follow his long-standing dream of building an indie gamedev studio.
His body is composed of 98% ramen noodles and silver Doritos.
His favorite letter is Q.[1]
His favorite mythical creatures are H.P. Lovecraft's "Deep Ones".
His birthday is July 17th, 1987, making him 31 at the time of writing.
Bradie Shaye Rehmel
He goes by "Shaye".
His role in Heartbound's development is Lead Artist.
He is Lord of the pixel and the leader of the bird legion.
He is our masterful Lead Artist and reigns supreme over all assets on our projects.
He has an obsession with frogs.[2]
Stijn van Wakeren
They go by "Stijn".
Their role in Heartbound's development is Composer and Sound Designer.
Legend has it they once ate an entire record and now can't stop making tunes.
Less is known about Stijn than Thor or Shaye, as Stijn does not appear on streams.
Woodisch
Woodisch's name is unknown (Woodisch is a username).
Their role in Pirate Software is Community Manager.
Very little is known about Woodisch in comparison with other members of Pirate Software.
Trivia
The name "Pirate Software" is a joke name one of Thor's friends made that he ended up taking a liking to.
References